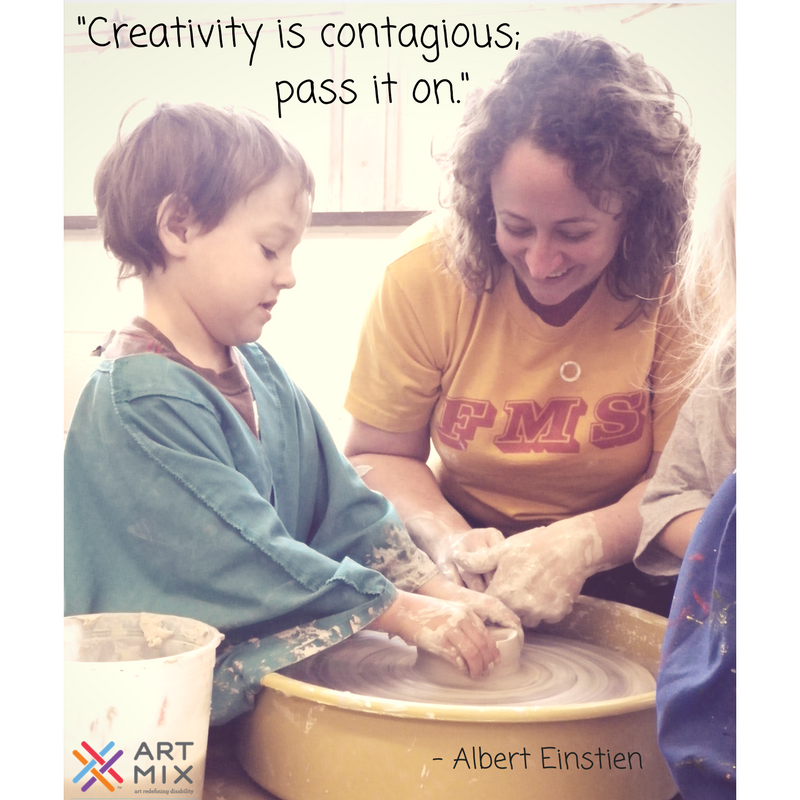 Albert Einstein once said, "Creativity is contagious, pass it on."
At ArtMix we cultivate an environment that fosters creativity and allows our students and artists to express themselves freely and openly.
Take our Urban Artisan Interns as an example. The interns work together as a team, under the direction of our professional teaching artists, to create products that we sell in The ArtMix Gallery. While many of our items were planned, some have come from an organic evolution through the creative process. For instance, what started out as a project to create cardinal bird figurines, led to interns exploring the creation of other animal, such as cats, dogs, rabbits and even dinosaurs!
The interns grow individually and as a team, exploring different ideas and trying new things. None of this would be possible without the creative process.