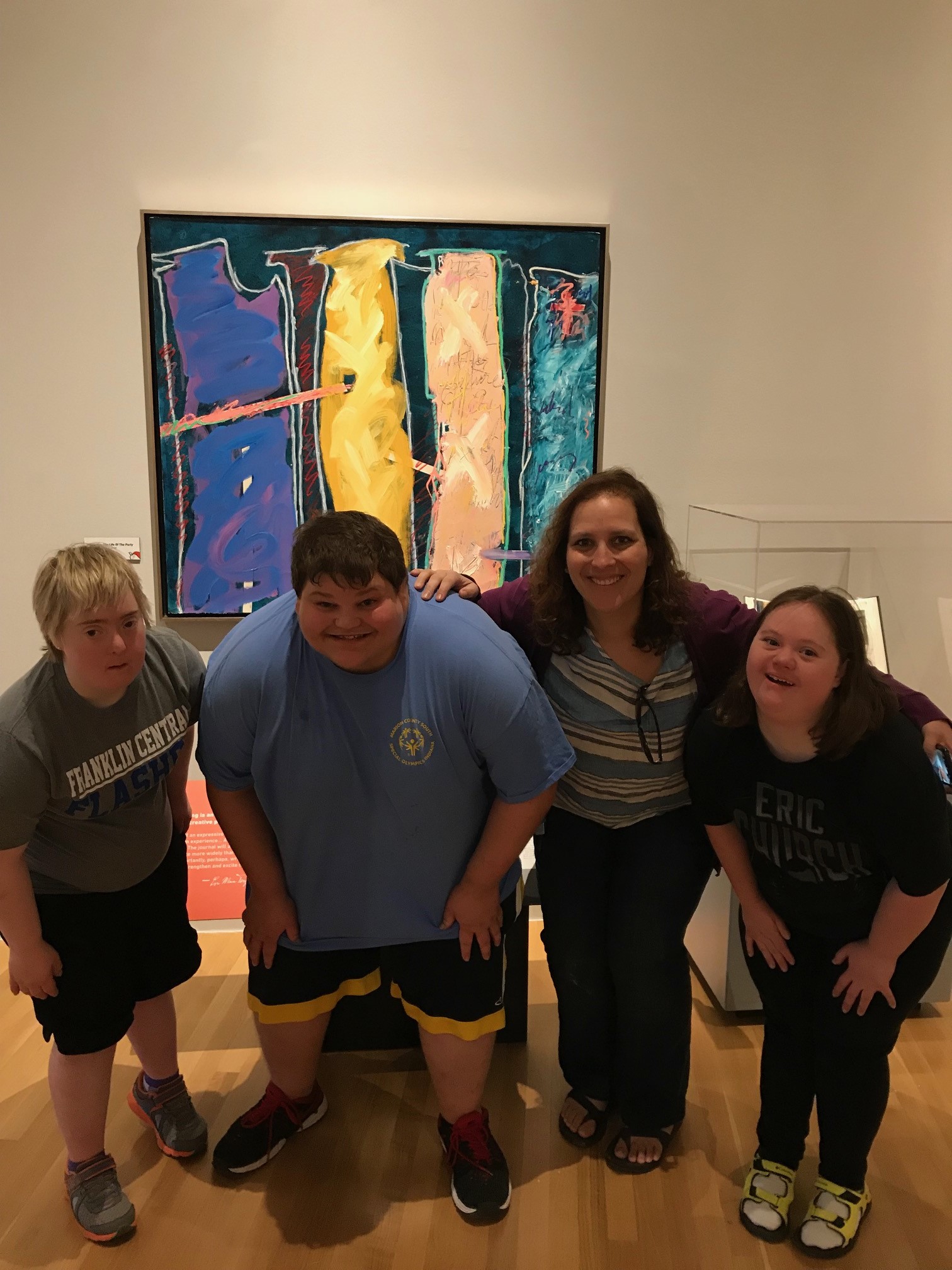 ArtMix Urban Artisans were recently invited to the Indiana State Museum to see "Lois Main Templeton: A Reinvented Life."
ArtMix and Lois go way back, and it was with pure pleasure that ArtMix staff and students came together at the Indiana State Museum to tour Lois' exhibit and take part in an art-making experience.
In our mutual love for the creative process, Lois has served on our Board of Directors and worked as a Teaching Artist, taking children and adults on the magical journey of creative self-expression.
Our special thanks to the Indiana State Museum, especially Jessica Stephens, for getting us all together for such an awesome experience!
To see more photos from our trip check out our photo gallery.