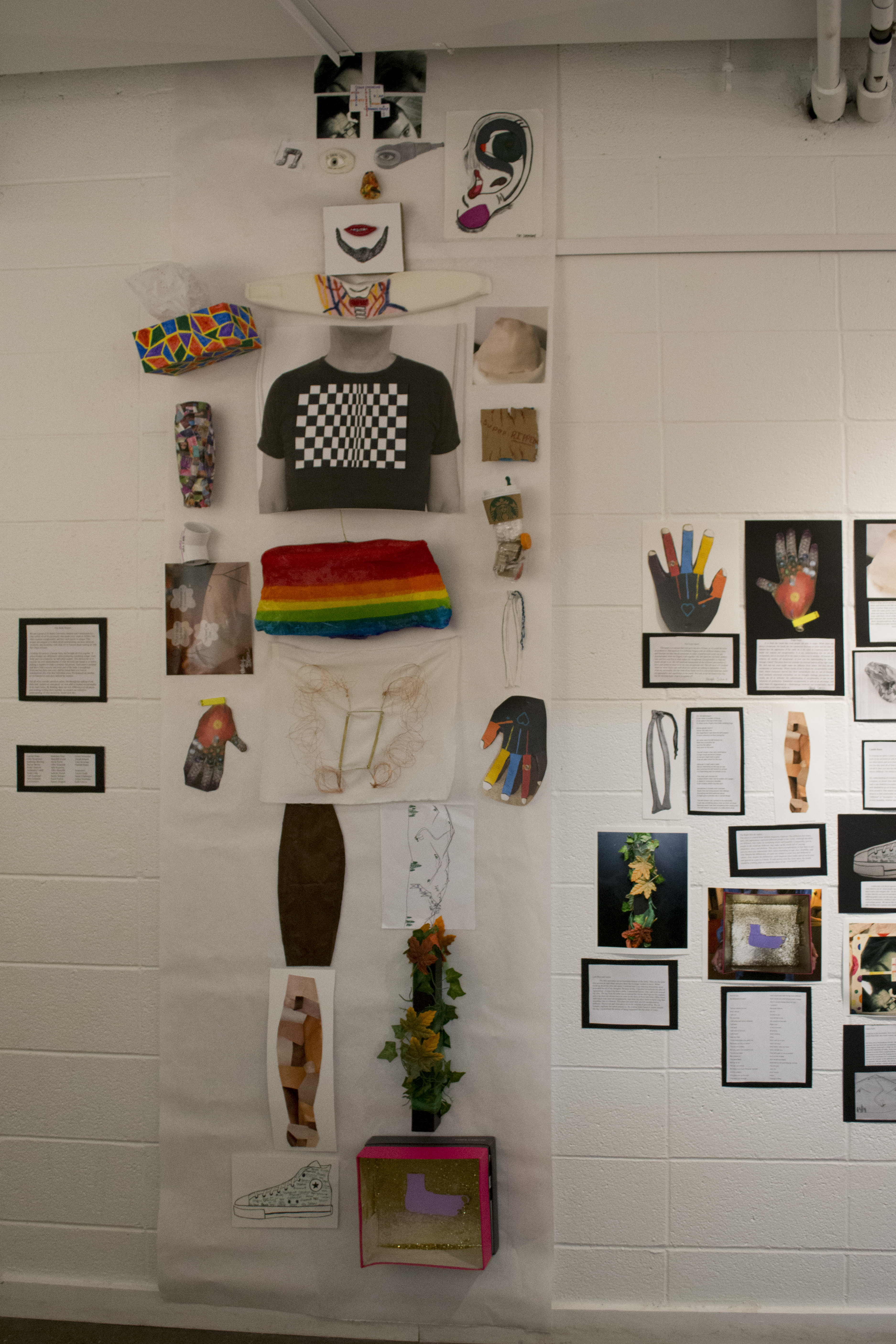 Art & Exceptionality is a class offered by Butler University in partnership with ArtMix. The class explores perceptions of ability and disability through an art-focused lens. Students enrolled in this course meet once a week at the ArtMix studios, where they work alongside Urban Artisans interns. By the end of the semester the students collectively present an exhibit of artwork that reflects the experiences and knowledge they've gained during their semester.
The Body Project was presented by the Art & Exceptionality students in the spring of 2018. This collaboration features a full human body made up of individual pieces of art. Each piece was created by a different student in or instructor of the course.
Students expressed their own interpretations of what the body part meant to them before presenting the parts as an entire body. By thinking about differences in the pieces and working together, the students were able to understand what inclusivity looks like.
We're presenting The Body Project as a series that we're calling "Head to Toe." This series will feature 28 different posts from the class, split into 4 sections: Head (8), Trunk (6), Arms (8) and Legs (6). Each post will feature a photo of the artwork and the text the artist wrote to accompany their art.