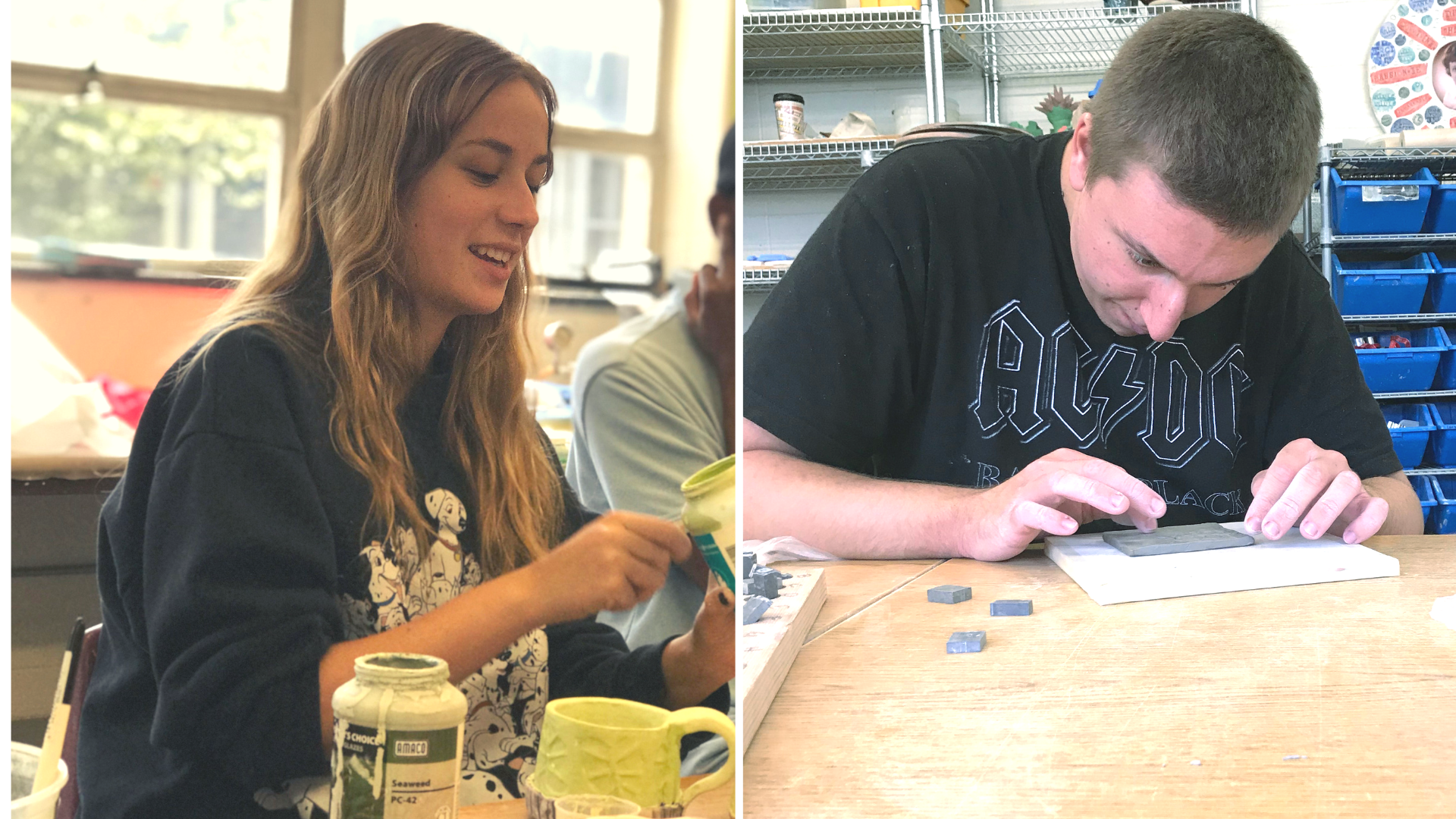 Jake and Sam are brother and sister, who were both Urban Artisans this summer. Urban Artisans is a vocational training programs that helps students who are 16-22 learn skills to help them transition from school to the workplace. 
When asked what it was like to work together Sam said, "It's very interesting. At home [Jake] tends to be more reserved and he likes his alone time, so when we're here it brings us together and it allows us to both do something that we really enjoy." Jake enjoys working with his sister, and meeting new people. He likes to talk about news events and pop culture.
Their father was excited to have a place for both of them to go. He said, "We were so happy for Jake to have this opportunity, and when we found out Sam could be a part of it too, we were even more excited. "
Sam has noticed some changes in her older brother. "Right now Jake has been struggling with OCD, so his mind is focused on bad stuff, so when he comes and does art his mind is focused on making one thing, and the OCD kind of goes away. So he can focus on the positive instead of the negative."
Sam also said, "Everyone that I've met that is a sibling of someone with a disability is a lot more tolerant and a lot more kind because they know that not everyone is going to be perfect. And they recognize and accept people's flaws a lot easier than other people."
Sam and Jake agreed that they loved the accepting environment that exists at ArtMix.