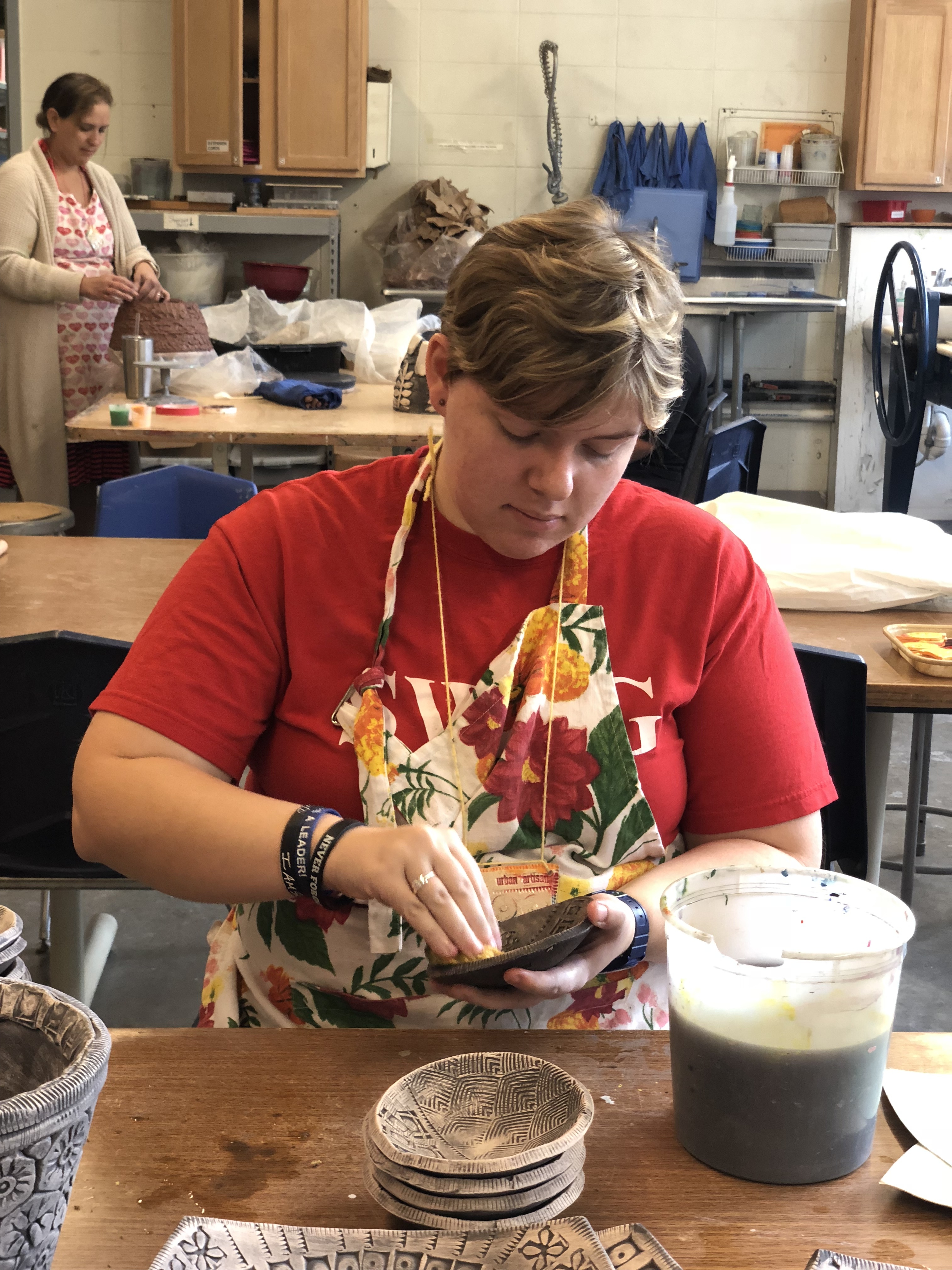 We'd like you to meet our friend Emily! For the last three years, Emily has been a part of the Urban Artisans program, which helps students, 16-22, transition from school to the workplace by teaching them vocational skills in a professional arts studio. Since beginning the program Emily has gained a number of professional and interpersonal skills, self-confidence, as well as a passion for the arts.
One way Emily enjoys expressing herself artistically is through playing guitar. Emily has been learning guitar for about a year now, and ArtMix has hosted Emily as our musical talent for First Friday several times. Emily's most recent performance started out with some adversity, but ultimately was a huge success.
On December First Friday, Emily arrived at ArtMix after completing a shift at Kroger, where she works as a bagger. She walked in wearing a glowing red Christmas sweater, guitar in hand, ready to play some holiday tunes. As Emily tuned her guitar a string suddenly snapped. Emily was devastated. A kind stranger attempted to help fix the string, but it was no use. The string was broken, and Emily was unable to play her guitar.
Emily came to staff member, Katy Deadmond, nearly in tears. She told Katy that she was so excited to play, and now it was ruined. Katy had Emily take a few deep breathes and explained that accidents happen. As she calmed and collected herself, she came up with a new idea. Emily suggested that she play music from her cell phone and sing along. This sounded like an excellent idea to Katy.
Emily got out her cell phone and sang Christmas carols and other holiday favorites. She even encouraged some First Friday attendees to sing along with her. By the end of the night, Emily had successfully overcome a challenge and had a blast doing it.