October is Disability Employment Awareness Month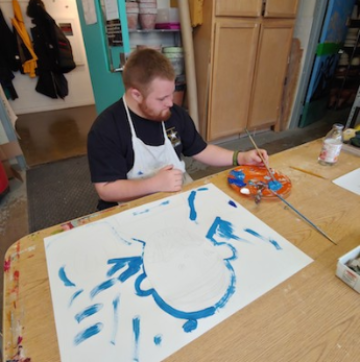 Disability Employment Awareness Month aims to make aware the capabilities of all people in the workplace. At ArtMix, we hope to always show the value of having an inclusive workplace by highlighting the valuable experiences and opportunities of our Urban Artisans program. The Urban Artisan program provides internships that teach important skills for young adults of all abilities to bring to their future careers.
We hope that you've enjoyed our campaign through social media, and that your much appreciated support of ArtMix will continue.
Want to learn more about the campaign? See how you can promote positive change on the U.S. Department of Labor's website here. For more information about ArtMix and our efforts to create employment opportunities, check out our social media pages @ArtMixIndy.